A keynote speaker, author and entrepreneur on a mission to help business leading the sustainability transformation
Meet Paolo
About
Paolo Taticchi is a Professor in Strategy and Sustainability and the School Deputy Director (Executive Education, MBA and Global Engagement) at UCL School of Management.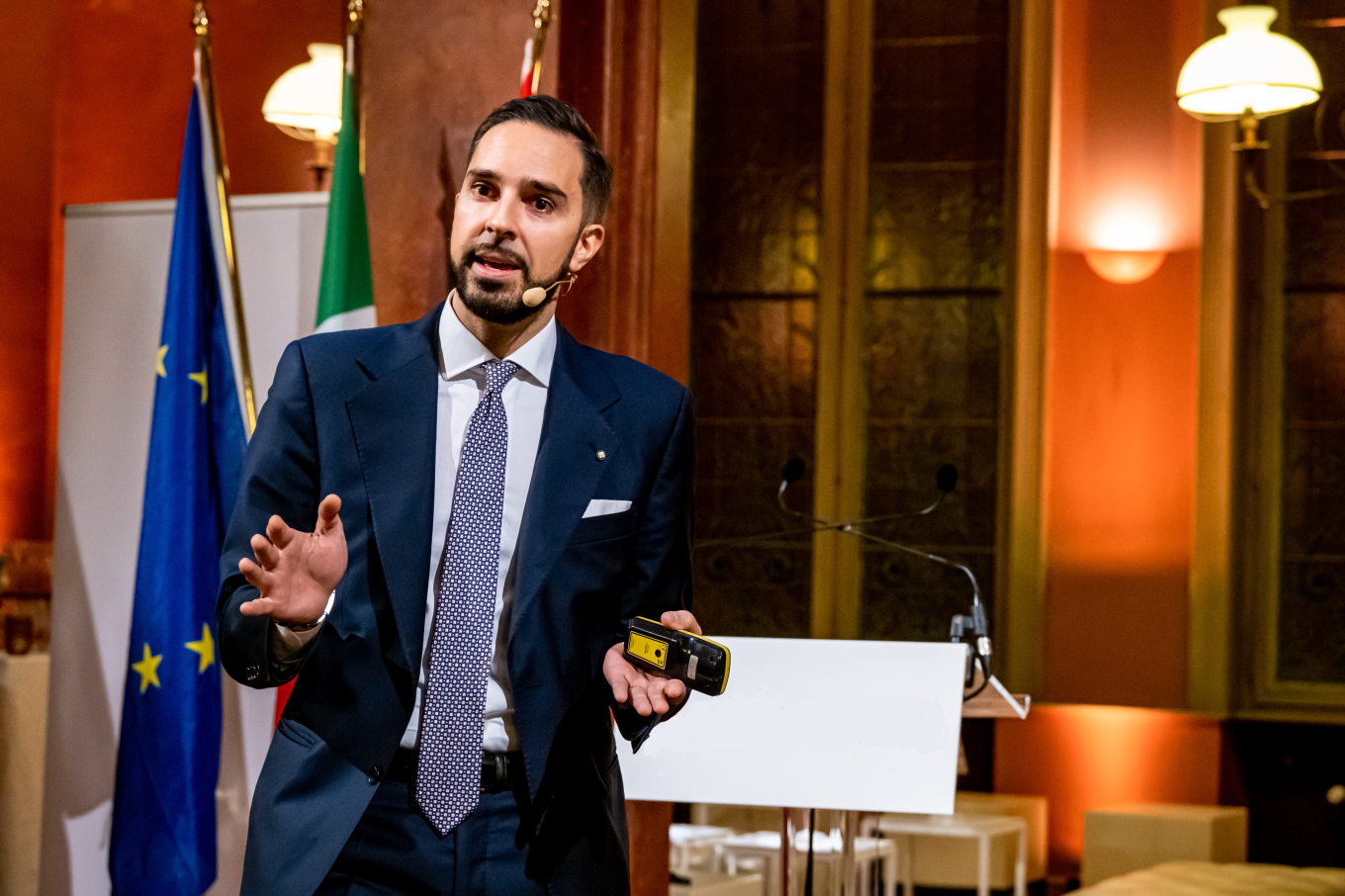 Testimonials
We invited Paolo to speak to a group of executives from a number of our clients on modern corporate sustainability and the role business plays in the SDG agenda. Paolo delivered a passionate and insightful presentation and led a follow up discussion amongst the group on how best to integrate sustainability into business strategy. Paolo's insights, knowledge of the topic and personality were perfect and I would highly recommend him.



Richard Phillips, Marketing Director EMEA, Hitachi Vantara
Panasonic Europe invited Paolo Taticchi to present a webinar to a global audience of senior managers and leaders as part of their regular Leadership Academy Webinar series. Harnessing Paolo's extensive expertise and research, the webinar was based around some of the content from his Exec Education programmes run at University College London and Imperial College London. The webinar enabled senior managers and leaders inside Panasonic to understand the context of their own Sustainability and climate goals and key contribution. It was an enlightening and impactful session, helping to bring the outside world of sustainability inside Panasonic.



Richard Mills, Director, European Talent Management & Sandra Alvera, Head of European Sustainability & Government Affairs Group
Paolo is one of the most influential sustainability experts in the world. He has a unique ability to engage leaders and audiences, leveraging his scientific and practical experience in industry. His trainings and keynotes offer wonderful inspiration and do make an impact.



Giuseppe Stigliano, Global CEO, Spring Studios
We asked Paolo to speak to our Leadership Team about how better to weave the sustainability agenda into our transformation programme. Paolo's talk was a triumph: inspiring and engaging in equal measure. Paolo's deep knowledge and wide experiences shine through and a capacity to explain complex issues with unusual clarity make him a 'go-to' corporate speaker of the highest calibre.​



Dennis Flynn OBE, Chief Executive Officer, Wild Planet Trust​
Paolo Taticchi has been an active participant at Smart Cities New York for years. He is an important figure not just to speak on stage about his leadership in sustainability but as a presence on the floor. The conference brings up to 3,000 people from 300 cities and 30 countries and Paolo's diplomatic manor and eye for global opportunities adds immense value to our show. ​



Simon Sylvester-Chaudhuri, Event Director and Co-Founder, SCNY Urban Tech Summit​
Paolo is an excellent communicator and delivered a keynote speech on sustainability to ambassadors and delegates making their way to COP26 on the Climate Train which was jointly run by Avanti West Coast and Eurostar. His expertise and thought-provoking speech inspired a stimulating discussion amongst our guests which was greatly appreciated. ​



Ernesto Sicilia, Country Manager UK, Ferrovie dello Stato Italiane​
We were thrilled to have Paolo deliver our keynote "Deciphering ESG: Impacts and Opportunities for Executive Search". Paolo made complex topics accessible to our global audience with his clear and engaging communication style. He is a true champion of profitable sustainability, and someone who can truly make a difference. ​



Fabio Sola, Director, PRAXI Alliance
Trainings & keynotes for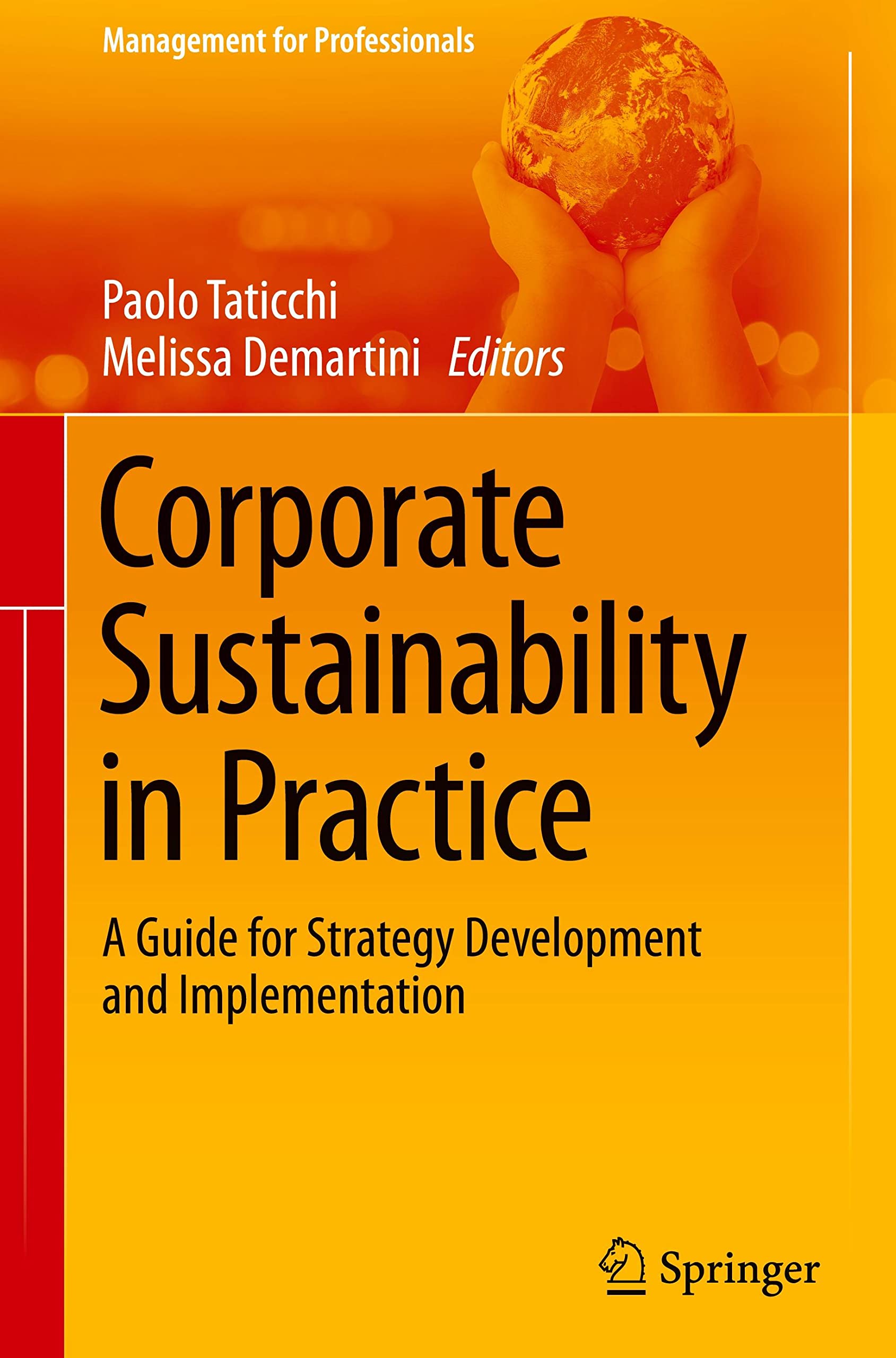 Corporate Sustainability in Practice.
A Guide for Strategy Development and Implementation.
Building better organisations, with a clear sense of purpose, is a common challenge faced by many entrepreneurs and executives in industry.